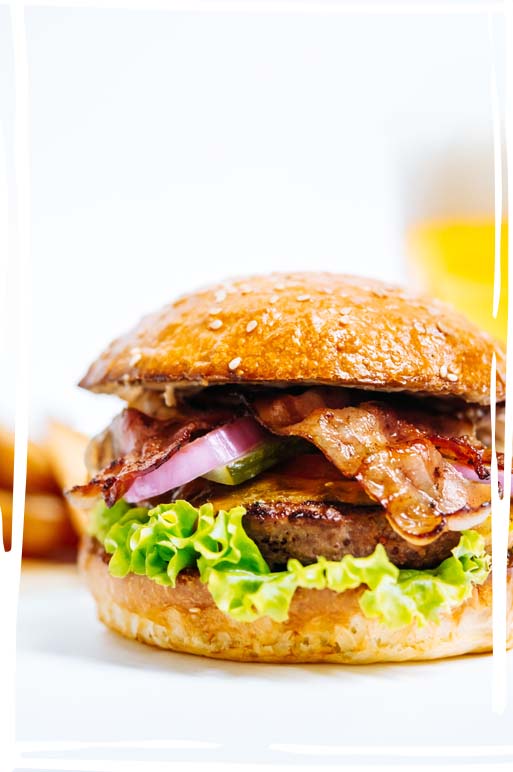 Ingredients
1 kg of saddle of rabbit meat
6 burger buns
1 egg
3 tomatoes
40g of roasted pine nuts
15cl of olive oil
5cl of white balsamic vinegar
150g of single cream
Curly endive leaves
20g of lemon thyme
Salt and pepper
Preparation
Pour the onions into a salad bowl. Finely chop the chives then peel and dice the tomatoes.
Crush the pine nuts and place all these ingredients in the salad bowl, adding the olive oil. Add salt, pepper and the white balsamic vinegar.
Cut the saddles of rabbit into small pieces and blend them in the mixer. Mix the rabbit meat with the shallots, the finely chopped lemon thyme and the beaten whole egg. Make the steaks and leave them to cool.
Whip the single cream up Chantilly-style then gently blend in the Les Mets de Provence black olive tapenade.
Cook the rabbit steaks on a low heat.
Spread the cream/tapenade mix on the burger bun bases then place the curly endive leaves on top, followed by the cooked rabbit steaks.
Finally, cover the burgers with the tops of the buns. Serve with chips or carrots to make the burger more filling!